Cowboys recently lost against the New York Giants 13 - 21 in Dallas
Overall Record
43 - 48 - 1 ---3rd Ranked
Total Offense
208.07 Yds/Game ---2nd Ranked
Total Defense
190.52 Yds/Game ---2nd Ranked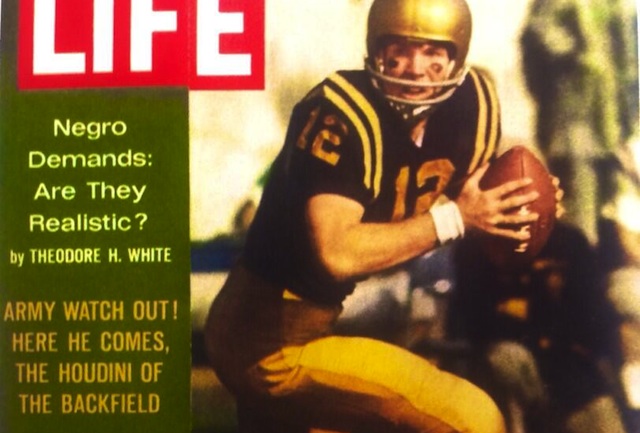 Before the TLL, my encounter with the name Roger Staubach was a very brief one.  It must have been the early 2000s, when the real estate market was on the rise, that I walked into The Staubach Company's New York offices.  My brother, who now has his MA in Urban Planning and Development, had been offered a second job working on a project for Staubach's company.  After he worked for about a week there, he thought that the work might be more suitable for me, a young college student who did not have much experience in the modern office.  My days had mostly been spent tucked away in the library at college studying sociology or philosophy. The name Roger Staubach was a remote one; it elicits the same foggy feeling I get as when any baby boomer talks about "the sixties."  The year he retired was the year I was born.

I must have been off for the summer around 19 or 20 years old when I walked in that office.  The vague recollection I have of that day was that I was to sit down at a desk and update parts of their GIS (Geographic Information Systems) for select areas in New Jersey.  The Staubach Company was a real estate company, so I was certain that the work I would be doing must have had something to do with real estate matters, but my young brain could not fathom what importance, if any, that the project would have.  Real estate?  Office life?  New Jersey?  What relevance did it have to me?  Nevertheless, I remember that one of the workers at the Staubach Company asked me how long I could be working there on this project.  I mentioned to her that the thought of working with maps interested me greatly, but in about a month, my dad had to take me back to college.  They must have looked at me when I walked in and saw how young I was--and I was even much younger looking then-- but they still asked the question anyway.
I think the answer was clear that I would not be working there.
Coming Soon
Overall Record
43 - 48 - 1
1st
Home Game Record
18 - 31 - 1
3rd
Away Game Record
25 - 17 - 0
1st
Passing Yards
128.10 Yds/Game
12th
Rushing Yards
79.97 Yds/Game
9th
Total Offense
208.07 Yds/Game
8th
Passing Yds Allowed
118.67 Yds/Game
5th
Rushing Yds Allowed
71.85 Yds/Game
14th
Total Defense
190.52 Yds/Game
7th
0 Super Bowls, 0 Super Bowl Rings

| Name | Year |
| --- | --- |
Offensive Players Of The Year

| Name | Year |
| --- | --- |
Defensive Players of the Year

| Name | Year |
| --- | --- |
Player of The Week

| Name | How Many |
| --- | --- |