New York Jets recently won against the Steelers 21 - 14 in Pittsburgh
Overall Record
23 - 27 - 1 ---4th Ranked
Total Offense
203.18 Yds/Game ---4th Ranked
Total Defense
206.22 Yds/Game ---7th Ranked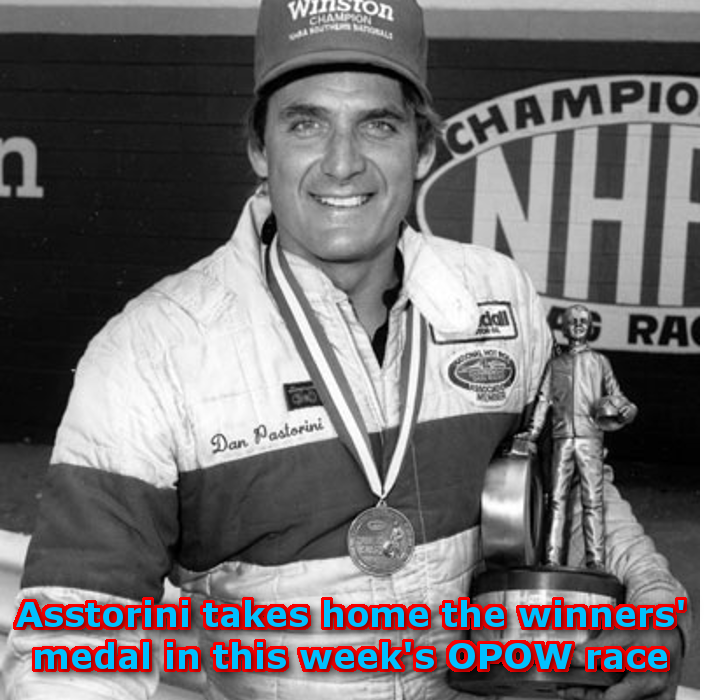 Let's face it; there isn't much of a chance that Dan Pastorini will ever win another one of these things, so let's get all we know about him out of the way with one big writeup.

There's a reason we have taken to calling him "Asstorini" in the TLL, after all. His big game in Week 7 was the very rare exception to the well-established rule of his suckitude.

Dan Pastorini got arrested for driving while intoxicated back in 2010. According to the Houston Chronicle. his girlfriend told him, "There is only one thing that's going to come between you and me, and that's your drinking." Pastorini decided that he needed her in his life a lot more than he needed drinking, and he made her a promise then and there that he'd never have another drink. Shortly after his conversation with his girlfriend, he got a call from his former coach, the late Bum Phillips, and made the same promise to him. It's a promise he hasn't broken.

When Pastorini made the promise to Phillips, the old coach responded, "Well, I know how you are with your promises."

In 1978, Pastorini made Phillips a promise that he'd be in the lineup for an important game. That might not sound like a big deal, but there was a catch. In a game the previous week against the vaunted Pittsburgh Steelers' Steel Curtain defense, Pastorini suffered three cracked ribs. As he lay in the hospital receiving treatment, two men entered the room: one carrying a paper bag, one with a baseball bat. As Pastorini rose sharply out of his bed, the man with the bat asked him to remain calm. The other man pulled a new invention out of the bag, strapped it around his midsection, and stood stock-still as the man with the bat proceeded to batter him in the chest. The man with the new device took blow after blow without injury. That invention became known as the flak jacket.

Seeing this, Pastorini gained the confidence he needed to play the next week against the Cincinnati Bengals, a game the Oilers won on their way to the AFC Championship game with Dan Pastorini at the helm. He was the first player ever to play a game in a flak jacket, an item that has become standard equipment for NFL passers since then.

What may not have become standard equipment in your kitchen is Dan Pastorini's BBQ Rub, which you can find more information about at dpqualityfoods.com. He's just another in a long line of TLL players associated with barbecue products, including former Oiler teammate Earl Campbell and Lions' running back Billy Sims.

These days, Dan can be found uttering such one-liners as "Fuck Drew Brees." After a 2011 settlement with the NFL led to a $620 million expansion of the NFLPA's "Legacy Fund" for players who retired before 1993, Pastorini expressed his displeasure: "I'm going to get an extra $1000 a month. Big fucking deal." Brees, in a radio interview the same day of the settlement, noted some disagreement with Pastorini's carefully-crafted critique. "There's some guys out there," Brees said, "that have made bad business decisions. They took their pensions early because they never went out and got a job. They've had a couple of divorces and they're making payments to this place and that place. And that's why they don't have money. And they're coming to us to basically say, 'Please make up for my bad judgment.' In that case, that's not our fault as players."

In a week where Dan Asstorini went 8/9 for 280 yards and four touchdowns in the Rams' 44-16 dismantling of their division-rival falcons, we at the TLL can all join him in saying, "Fuck Drew Brees."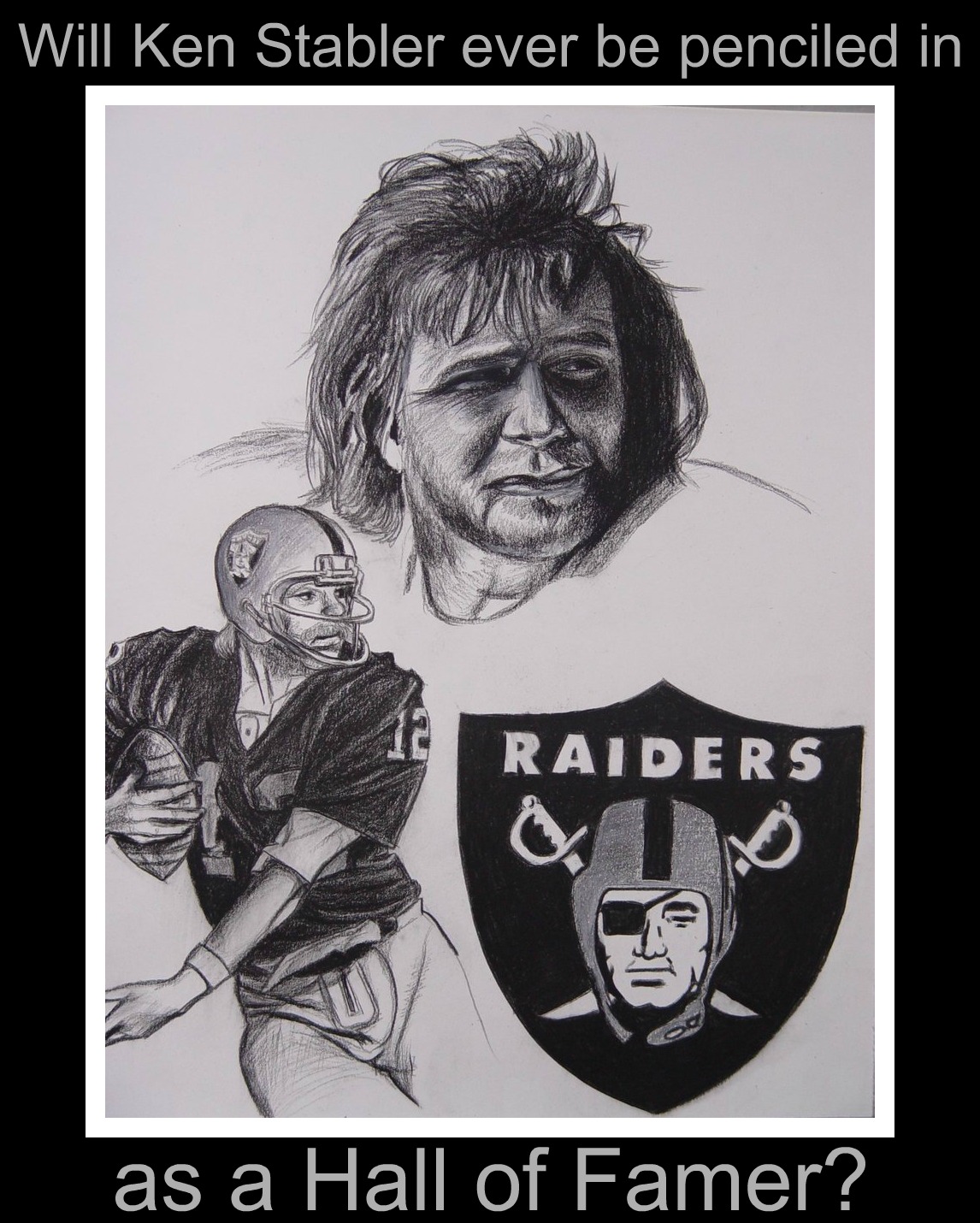 by cheapcatch
     Ken Stabler continues to play well in the Tecmo Legacy League (TLL), throwing 14 TDs to just 1 INT in 1979, but this is likely to be his last chance at a great season.  He has, though, made due with 44 PA thus far in the TLL, so maybe he can defy the 38 PA coming his way for the 1980 season, as he begins his stint with the Houston Oilers.  In the Fake NFL Stabler was undoubtedly a polarizing figure, fueled by his gun slinging, deep strike, maverick style of play, and his off the field penchant for gambling, booze, and women, all of course mainly sought, and had, in the wee hours.  Stabler embodied the Raider lore of the 70's, penned mostly by NFL Films, which has created a grand narrative, full of mystique, about the bygone times of the Fake NFL.  During the 1970's, if you weren't on the Pittsburgh Steelers, Dallas Cowboys, Oakland Raiders, the undefeated Miami Dolphins, or failed to be the goat of four Super Bowl losses, then you are likely to be forgotten in the scrolls which have become THE FNFL.  Stabler was a memorable character, a controversial quarterback of the villainous Raiders (he even had a nickname:  "The Snake", an animal often associated with sin and evil), who fit perfectly into the story NFL Films wanted to tell.                 
     Eventually there will come a time in the Tecmo Legacy League when coaches will have to decide who is Hall of Fame worthy.
Just as with the FNFL, Stabler might find himself smack dab in the middle of an intense debate over his worthiness to be shrined in greatness.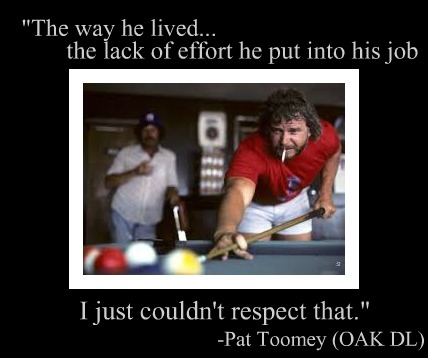 Stabler's FNFL resume includes:
-winning a Super Bowl
-being named league MVP
-making four pro bowls
-being named AFC player of the year on two occasions
-being a masterful artist of the Raiders' deep passing game.  Stabler threw deep more often than anyone, and still maintained the highest completion percentage of the era, and he ranks 13th in FNFL history with a completion percentage of (59.9%), for quarterbacks playing at least 150 games
     Even Bill Walsh has endorsed Stabler, asserting, "Other than Joe (Montana), he was the best come from behind quarterback I have ever seen."  Bill Walsh doesn't get you into the Hall of Fame, though, unless you manage to win multiple championships under him.
     Stabler has been a Hall of Fame finalist in 1990, 1991, and 2003, but has yet to turn that final corner.  So, why isn't Stabler in the FNFL Hall of Fame?  After directing the San Francisco 49ers to the Super Bowl in 1994, quarterback Steve Young declared the monkey was off of his back, as he could finally step out of Joe Montana's shadow, where he had lived for years.  The same could be said about the 1976 Super Bowl champion Oakland Raiders, who had previously lost in the conference championship game six of the previous eight seasons.  Super Bowl XI was the Raiders' to own, as head coach John Madden was hoisted high, and Ken Stabler, now iconically, slowly waived his finger, indicating his team was number one.  In the moment of greatest triumph, future failures are often uncontemplated.  So, it would be with the Ken Stabler led Oakland Raiders.  The pinnacle of Raider greatness, under Stabler, was that 1976 season; were those moments following Super Bowl XI.
     Mentioned above is Stabler's deftness at throwing the bomb.  Here I would like to quote Andy Barrall of the New York Times at length, regarding Stabler's deep ball prowess.
      "Those completion percentages are even more impressive considering the    Raiders' style of offense and the rules that limited the scope of the passing game. Before the downfield bump-and-run was eliminated in the late '70s, offenses couldn't rely on their receivers to reach particular spots on the field within the necessary time frame. When they arrived, it was often too late. The quarterback was already on the ground. The precision and timing so integral to today's passing attack wasn't possible on a consistent basis. As a result, league-wide completion percentages were much lower than they are now."               
     Defiance ruled the roost in Oakland during the 1970's, and the teams' revolt against rules that heavily favored defenses, is such an indication.  To counteract the defensive-centricity, some teams such as Cincinnati and Minnesota, morphed into short range, high-percentage passing teams, throwing check down passes just about one-third of the time they dropped back to pass.  In 1974, Ken Anderson led the league in completion percentage, while throwing the bulk of Cincinnati's passes.  The Bengals that season threw to their backs 31% of the time.  Meanwhile, the Oakland Raiders threw just 13% of their passes to their running backs, and Stabler was still fifth in the league in completion percentage for 1974.  The 1976 Minnesota Vikings, with Fran Tarkenton at the helm, threw 28% of all passes to running backs, and Tarkenton had a remarkable completion percentage of 64.2%.  However, he was not the league leader.  That was owned by Ken Stabler, who completed exactly two-thirds of his passes, and as the Raiders threw to their backs 20% of the time.  This, of course, does not tell us what kind of routes each teams' running backs were involved in, but I can say, the Vikings were noted for their short swing pass and screen game, and most of the time, running backs in the route tree, are designated as the short-range, outlet receiver. 
     On his side then, Ken Stabler helped define Oakland as a successful offensive team that bucked trends as they did so.  He was accurate, poised, noted for fourth-quarter rallies, and a champion.  But, as Barrall mentions, "(Stabler) had no second act to his career." The Raiders of 1977-78 never were able to regain their glory, and Stabler's seasons in Houston and New Orleans are nearly all but forgotten.  "Perceptions of Stabler illustrate the inevitable gap between history and memory. He tends to be remembered in the glow of all those important and exciting games the Raiders were a part of in those years and the pivotal role he played in them. The Sea of Hands. The Ghost to the Post. The Holy Roller."  Barrell's statement is intriguing, as another well-known quarterback is in the Hall of Fame due to the history-memory gap.  I'm not outright advocating that Stabler be inducted into the FNFL Hall of Fame, but isn't Joe Namath in the Hall of Fame for being noted for way less than the collection of classic memories Barrall attributes to Stabler?  My nickname for Namath is "Joestradamus" (penned right here on the spot), and he is in the Hall of Fame for what that nickname connotes.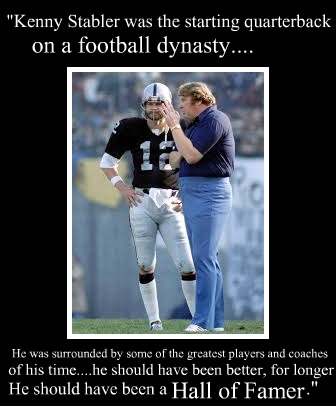 There is also the angle on Stabler, indicating that perhaps he could have been a Hall of Famer, had he simply been more studious and serious as a professional quarterback.  As long-time teammate, and Hall of Famer, Dave Casper has said,
"He set coaching back 50 years. He knows everything there is to know on a football field, but when they give him his game plan on Wednesday he probably takes it and throws it in the waste basket. No one ever suspected how little he knew about the game plan on a particular week. He's fooled 'em all his life and he continues to fool 'em… I don't think he ever cared about losing. Winning is fine. Losing? So what? He'd rather win the gamble and force a pass in there. A bluffer, a gambler… he'd rather do it the hard way."       
       So, Stabler is not in the FNFL Hall of Fame, and he probably will never reach such a status.  Now, what about the Tecmo Legacy League Ken Stabler?  What are the Raiders known for in the TLL?  In their most promising seasons (76-77), the Raiders spent a good deal of their efforts underachieving and being owned by their divisional rival, Denver.  Oakland, touted as one of the best teams in TLL76, barely squeaked into the playoffs as the sixth seed, and then promptly exited as they lost to the eventual AFC Champion Colts 35-21.  To his credit, Stabler had a fine game, going 8/11 for 152 yards, while throwing 3 TDs and 0 INTs.  1977 was even more nightmarish for Oakland.  Dubbed as a pre-season playoff shoe-in, Oakland managed to go a mediocre, and disappointing (8-8), missing the playoffs all together.  The following season, under coach badmoonrison, Oakland fashioned its most successful TLL season to date, and with the least amount of talent.  The (10-6) Raiders won the AFC West for the first time, and most impressively, found their way to the brink of the Super Bowl, where they eventually lost to the mighty Steelers in the AFC Championship game.  Come 1979, Oakland is (4-2), having won four straight.  The offensive talent is still present in Oakland, but the defense, as in 1978, is a shell of its former self.  Still, thus far, Stabler is off to the best start of his career. 
       Individually, Stabler is the all-time leader in touchdown passes with 106 (the only QB to have reached the century mark).  Meanwhile, Stabler is third in all-time passing yards (8,276), three yards shy of Craig Morton, who is second.  Stabler's career completion percentage (51%) is right up there with most other quarterbacks that would be in the TLL Hall of Fame conversation. 
      The FNFL Stabler gained a championship, and was known as a high-percentage, deep-strike QB, who followed his own set of rules.  The TLL Stabler is among the all-time league leaders in major quarterbacking categories that would gain him Hall of Fame notice.  Except one.  The Raiders have failed to win a championship with Stabler, and outside of the 1978 season, have failed to leave an impression on the Tecmo Legacy League.  Roger Staubach has all but etched his Hall of Fame bid, leading Dallas to a championship, and going 12/12 (His jersey #) in the Super Bowl victory.  What moments define Ken Stabler's TLL career?  To be fair to Stabler, three full TLL seasons have been completed, and in two of those the winning quarterbacks are Billy Kilmer/Joe Theismann, and Pat Haden.  Kilmer had one great season, the year Washington won the Super Bowl in 1976, and Pat Haden has been average at best throughout his career.  Theismann is mentioned because he filled in for an injured Kilmer during the Super Bowl, and it seems Joe's best days are ahead of him, so he could one day make it into the Hall of Fame conversation.  Bert Jones and Craig Morton have been two of the most prolific quarterbacks in the TLL, but the best they have done is make it to a Super Bowl, and lose.  The point is:  perhaps Stabler's merits should not be held hostage by the team success of the Oakland Raiders.  After all, there have only been three champions thus far, and three more just on the brink.  By all intents, it does not seem that the lacking Raider success, given the high expectations for the team, especially in 1976 and 1977, can be chalked up to the ineffectiveness of Stabler.  Stabler threw for 30 and 29 TDs those seasons, and 33 more in 1978.  He is one of only two quarterbacks to throw for over 30 TDs in a season more than once, and his third best effort was just shy. 
             There are still several seasons left in Ken Stabler's TLL career, but is Ken Stabler up to this point, in your eyes, worthy of making the Tecmo Legacy League Hall of Fame?                              
Coming Soon
Overall Record
23 - 27 - 1
1st
Home Game Record
11 - 18 - 1
15th
Away Game Record
12 - 9 - 0
20th
Passing Yards
122.90 Yds/Game
17th
Rushing Yards
80.27 Yds/Game
9th
Total Offense
203.18 Yds/Game
12th
Passing Yds Allowed
132.55 Yds/Game
20th
Rushing Yds Allowed
73.67 Yds/Game
16th
Total Defense
206.22 Yds/Game
18th
0 Super Bowls, 0 Super Bowl Rings

| Name | Year |
| --- | --- |
Offensive Players Of The Year

| Name | Year |
| --- | --- |
Defensive Players of the Year

| Name | Year |
| --- | --- |
Player of The Week

| Name | How Many |
| --- | --- |