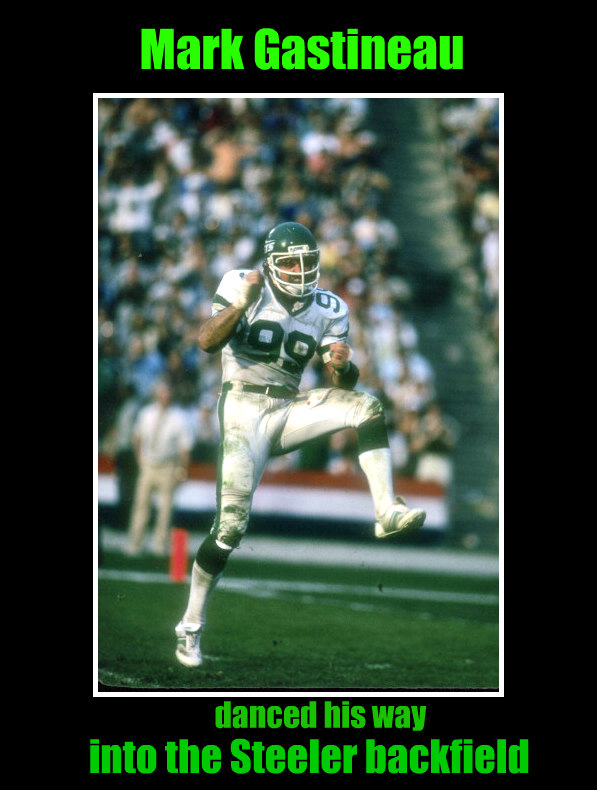 Mark Gastineau was ever-present while the Steelers attempted to run their offense. The high octane defensive end had 10 tackles and 2 sacks in the game.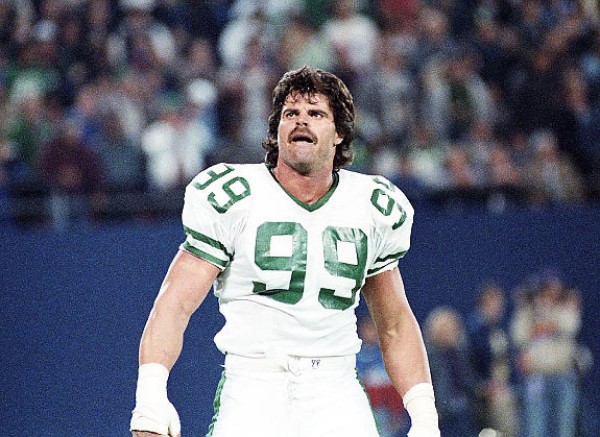 Gastineau's 19 sacks on the season are the most since LB Chris Hanburger also recorded 19, and LB Tom Jackson, who still holds the single season record, posted 20. While Hanburger and Jackson achieved their accomplishment through the control of a MAN player, Gastineau did so on pure dronage tenacity.

Below in the video is Gastineau's sack dance.